We flew to France last week for NFT Paris and are happy to report that, contrary to popular opinion, NFTs are not dead. In fact, they are thriving in multiple forms of art, tokenized media (cheeky Now Pass shoutout) and digital fashion. 
NFTs have rapidly evolved from the early days when the words "non-fungible tokens" splashed across headlines in the art world and helped launch the tech into the public eye. Now they have become synonymous with Prada, Gucci and Moncler. Luxury and fashion brands are increasingly entering Web3 to engage with younger, tech-savvy consumers, and these brands are becoming important drivers of mass adoption. 
The digital fashion movement has only been made possible due to the pioneers creating awe-inspiring works, leading the way with their voices and vision and developing the technology needed to transcend the physical constraints of fashion. Historical moments in fashion have now become commonplace in this burgeoning new category.
Founded in 2018, The Fabricant became the world's first digital fashion house, showing that clothing does not need to be physical to exist. Daniella Loftus has led the charge with This Outfit Does Not Exist, a platform bringing digital fashion to life through education, exploration and exhibition, and by founding DRAUP, a platform that serves as a marketplace where consumers can buy, sell, resell and earn digital fashion.
London-based Auroboros became the first digital fashion brand to show during London Fashion Week and the Victoria and Albert Museum. Digital fashion retailer DRESSX minted First Lady Michelle Obama's historic 2009 Inaugural Ball dress, forever immortalizing Jason Wu's creation on the blockchain. In October 2021, Red DAO founder Megan Kaspar became the first person to wear digital fashion on live broadcast television, marked by a series of digital costume changes throughout the interview, complete with gold earrings programmed to mimic the swing of a real pair of earrings. 
The future of digital fashion and luxury is now. Every week on Runway, we will report to you from the frontlines of the digital fashion revolution. Some days we will go deep with interviews and features on the space's leading creatives; on others, we will keep it quick with roundups of the latest news and releases from the fast-moving market. Here is what you may have missed from the past week's action at Paris Fashion Week and beyond.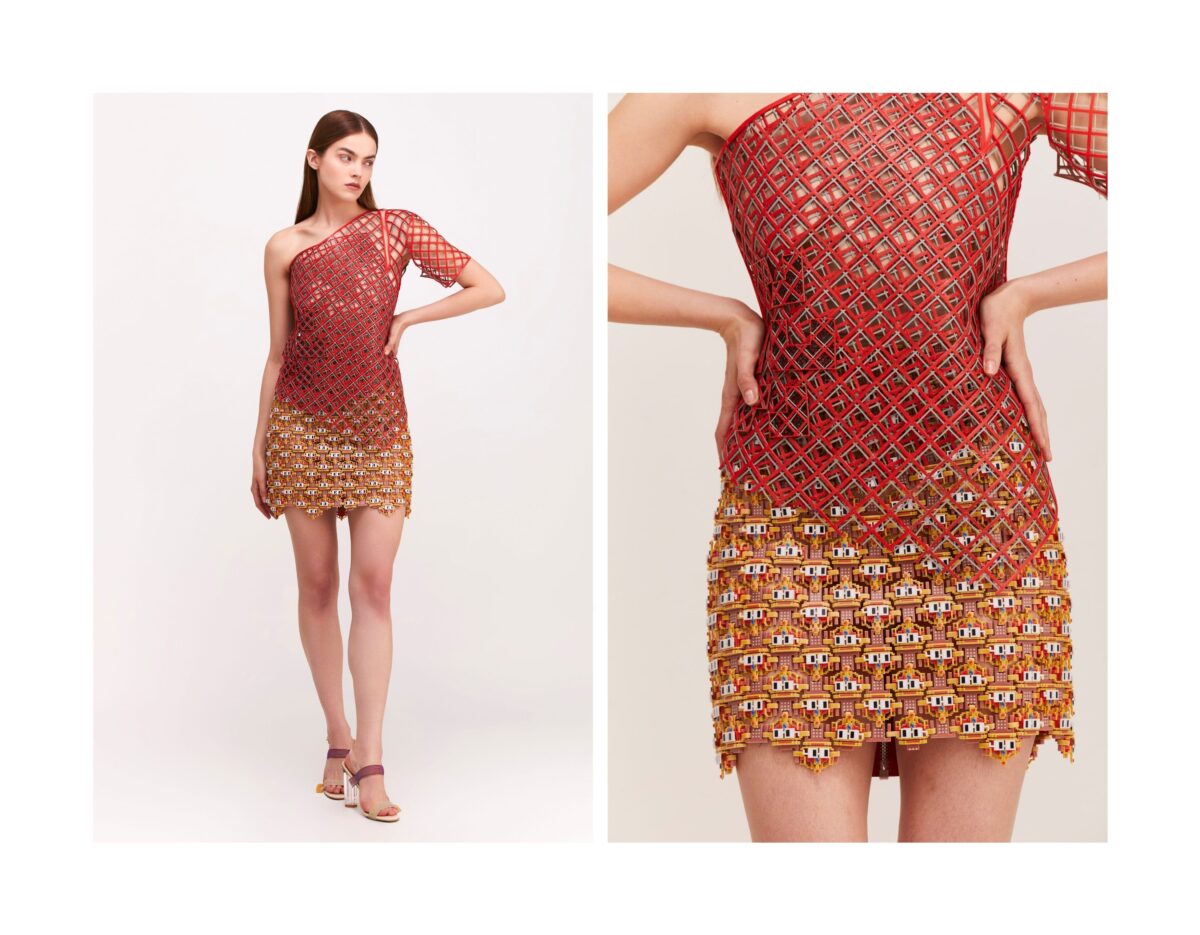 Danit Peleg brings Nouns to life in 3D-printed fashion
Danit Peleg is a pioneer in 3D-printed fashion who gained international recognition in 2015 for being the first designer to create an entire collection using desktop 3D home printers. Peleg debuted a new 3D-printed fashion collection at NFT Paris funded by Nouns with each look inspired by a different "Noun" NFT. The final collection is a mix of bold colors, fabrics plucked directly from Noun art and adorned with repetitive motifs of the whimsical Noun characters wearing the CC0 project's signature glasses.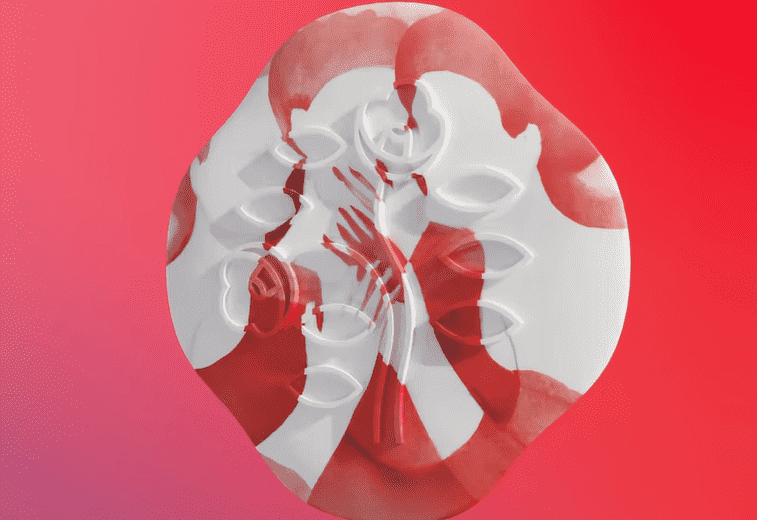 Shiseido debuts NFT loyalty program
Japanese cosmetics company Shiseido released 150 limited-edition NFTs to commemorate its 150th anniversary. Released in partnership with Exclusible, the free collection allowed those without NFT or crypto knowledge to set up virtual wallets in order to promote accessibility in the metaverse. Token holders will receive skincare and samples throughout the year, valued at approximately $1200, and access to virtual and IRL events and other loyalty programs still in development.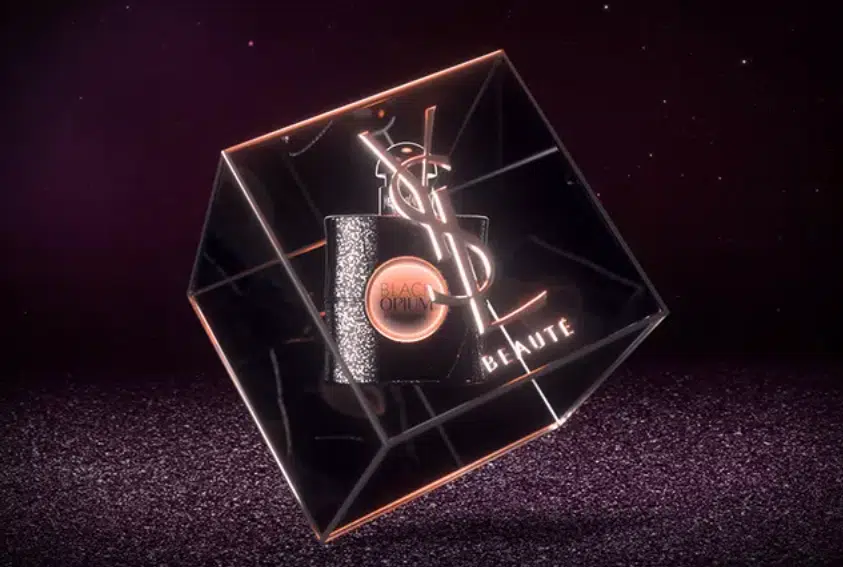 YSL Beauty unveils charity NFT collection
YSL Beauty revealed their Web3 campaign's newest installment with an exclusive NFT drop. Titled YSL Beauty Night Masters, the collection showcases three female digital artists, Dr. Ivona Tau, Laura Sills and Natalie Amrossi. 300 total NFTs will be available to mint for YSL Beauty Block NFT holders, with all proceeds to be contributed to partner charities of YSL's own global program, Abuse Is Not Love. Holders will receive the NFTs, physical metal prints and bottles of the new Black Opium Le Parfum along with Black Opium Eau de Parfum.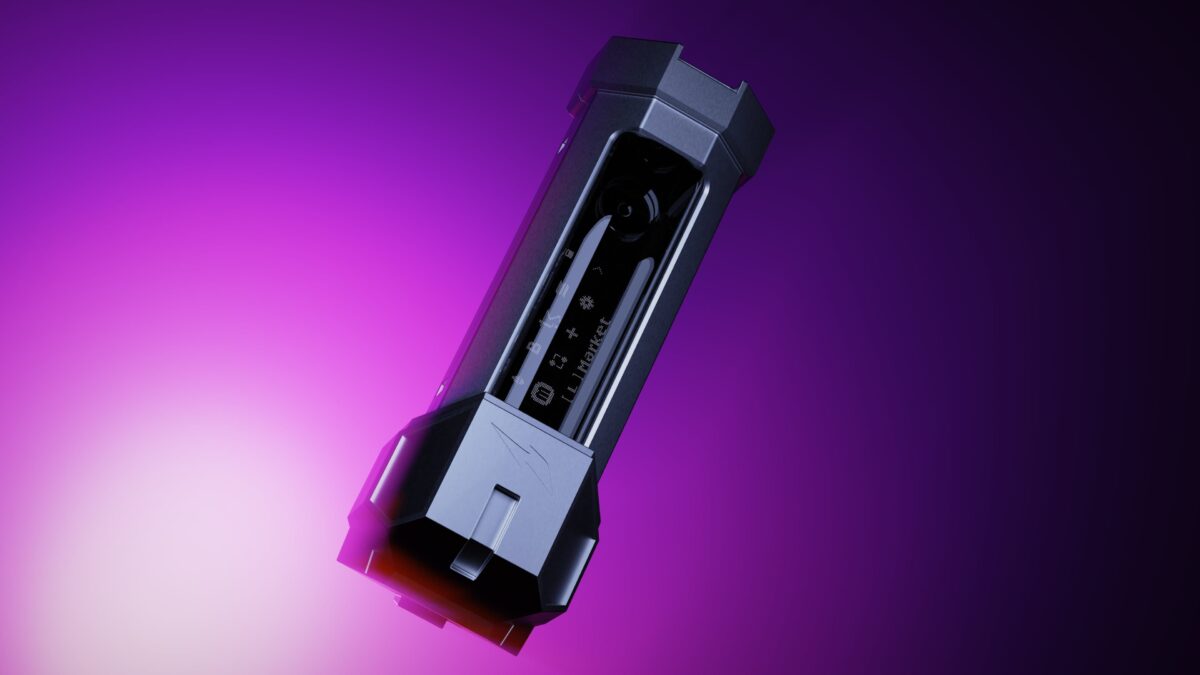 Ledger and RTFKT team up for custom capsule collection
Announced at NFT Paris, Ledger and RTFKT revealed a capsule collection featuring an all-white custom Ledger Nano S Plus and Nano X. Both will be available as NFTs and redeemable for physical items. The third physical expression of their collaboration, dedicated to RTFKT and Ledger Genesis holders, is a limited edition Nano-case accessory in the form of an exclusive silver pendant with the RTFKT logo on the end caps, which will come with a Nano X.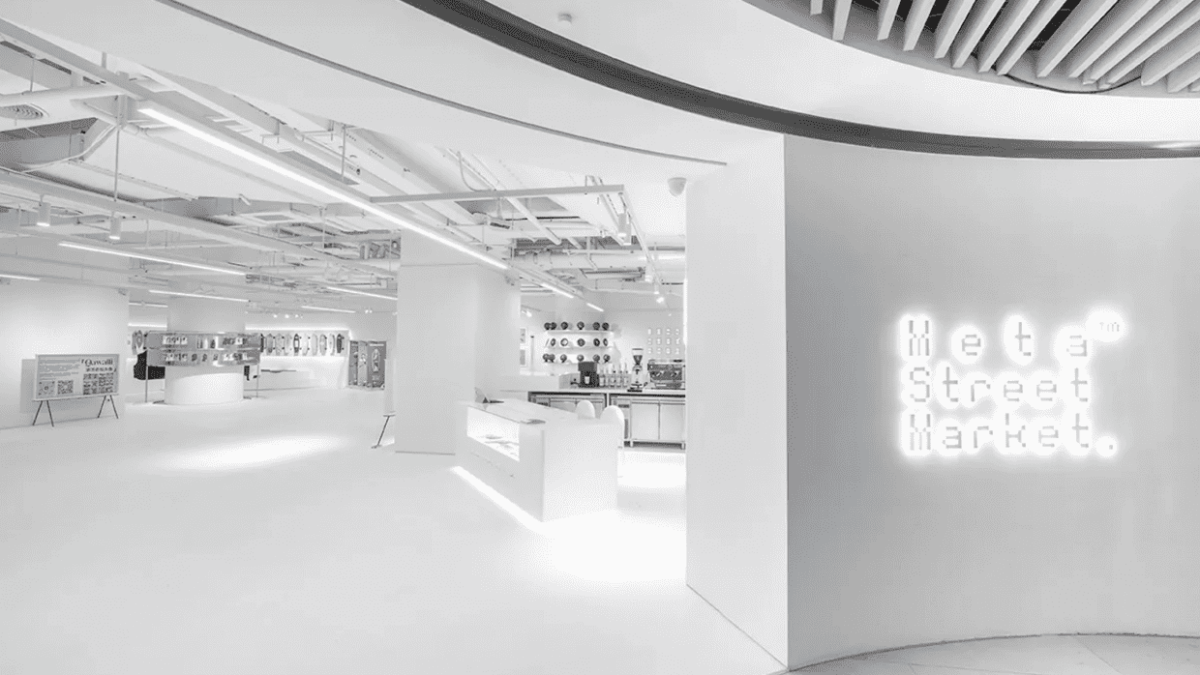 China's first Web3 sneakers transcend the screen
Hailed as China's first Web3 sneaker source, Meta Street Market built a real-life hybrid flagship location and Web3-themed coffee shop dubbed 'Café de NFT' in Shanghai at the K11 Art Mall. The brand's offline flagship will still include digital merchandise for buyers, along with virtual gifts, clothing and even a meta-universe shuffleboard game.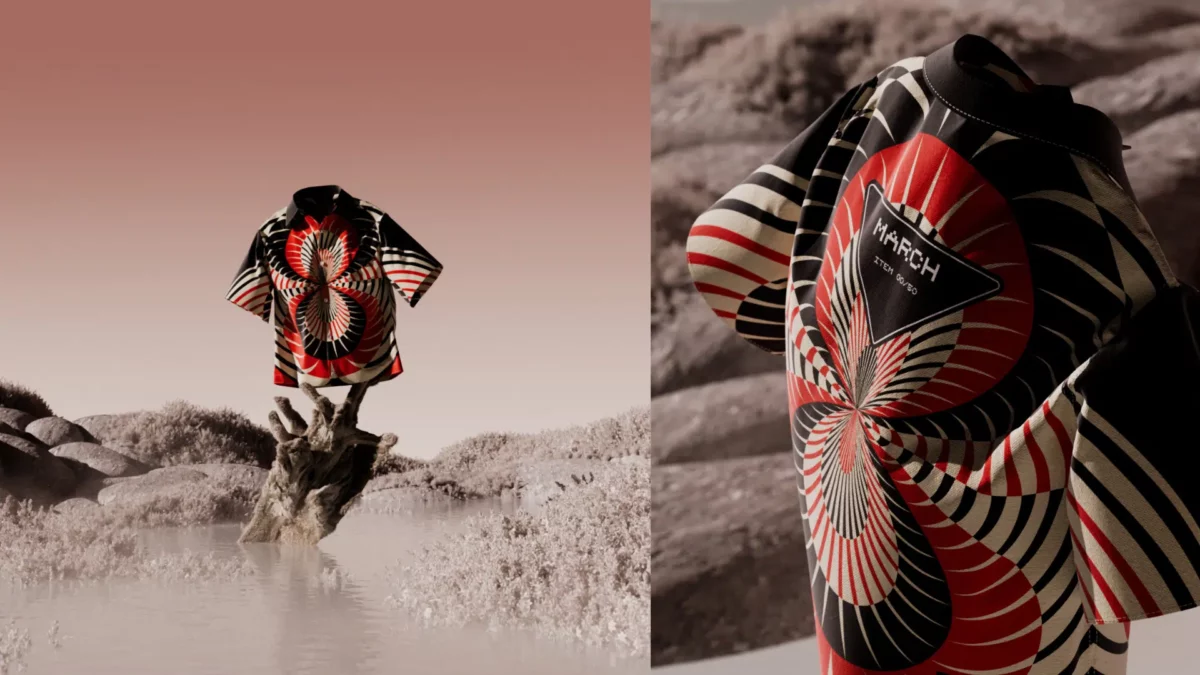 Prada's Timecapsule returns with Enzo Ragazzini
Prada announced the tenth installment of their Timecapsule collection, a limited-edition collection that gifts buyers with physical shirts and corresponding NFTs. The collection marks the third collaboration in a series with Enzo Ragazzini. The prints featured on the shirt are archival works of Ragazzini from the 60s and 70s. Named Interferenza Ottica Art Print, the newest shirt features a design made in 1969 for the Enzo Ragazzini exhibition at the Institute of Contemporary Arts in London.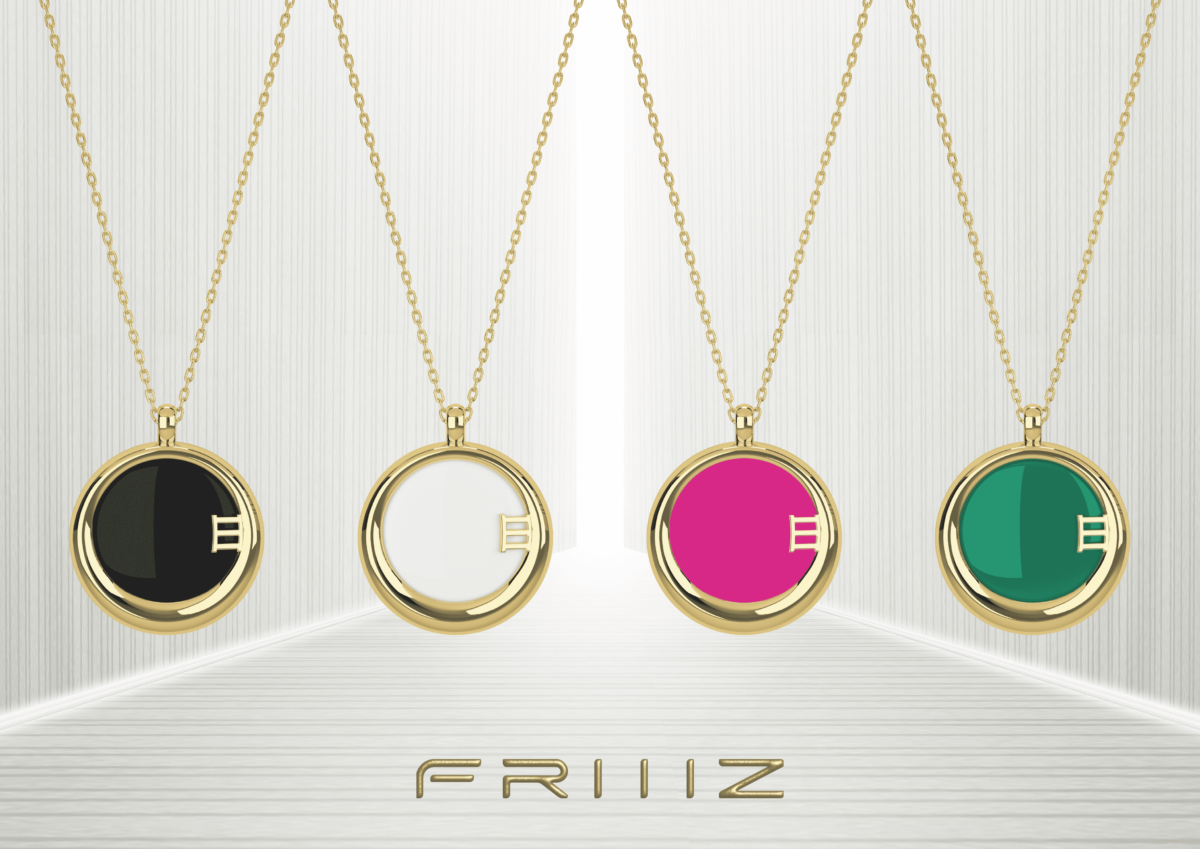 Frillz brings jewelry from physical to digital
Tech futurist and metaverse strategist Cathy Hackl founded VerseLuxe Label and announced the luxury brand's first capsule collection. Hackl partnered with award-winning jeweler and artist Simone Faurschou for a limited luxury-connected jewelry collection called Frillz, where buyers can both wear and scan their jewelry, making the physical jewelry a virtual asset.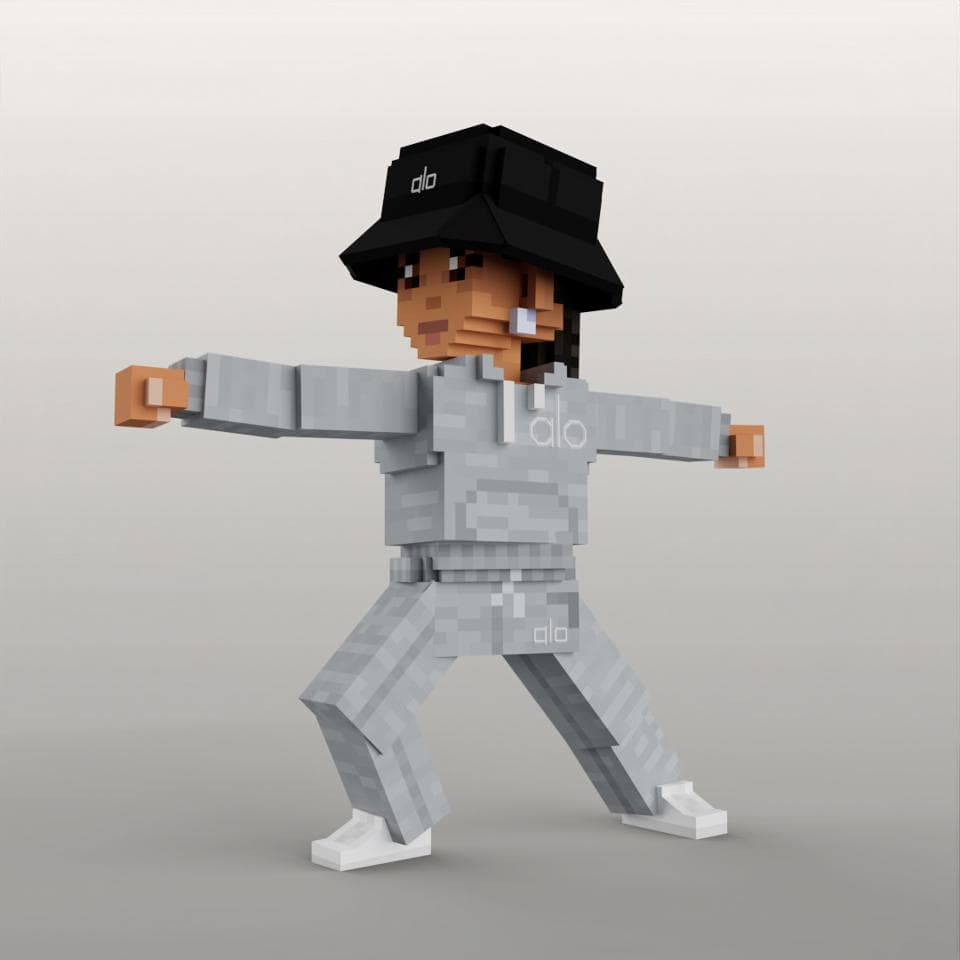 Alo Yoga expands its digital wearable footprint
Alo Yoga released a unisex digital wearable line in The Sandbox, which will be available for use by avatars in various metaverses and social media platforms, such as Roblox, Snapchat, ReadyPlayerMe, RecRoom, and TikTok. In collaboration with Sawhorse Interactive, which also helped create Alo Yoga's Sanctuary on Roblox last year, and includes IRL bestsellers like the Alo Accolade Hoodie, Accolade Sweatpant and canvas Bucket Hat.