The Web3 community knows that situations can turn on a dime. From the fall of FTX to Elon Musk's Twitter takeover, it has become clear that market volatility isn't the only thing to be worried about. And all it takes is just one tiny event to set off a chain reaction throughout the NFT space.
Oftentimes, this can be a positive thing, like Jack Butcher's Checks changing the trajectory of open editions. On the other hand, events like February's demise of the Friendsies collection can mean the inevitable spread of fear throughout the metaverse.
Although the NFT space enjoyed a significant market uptick in 2023, the fall of the once highly regarded Friendsies brought about a bit of a reality check: There are no guarantees in the world of non-fungibles. No matter how established the artists are or how well-regarded their work, project death can come for anyone.
To learn from past failures and better understand the potential ways in which projects — and collectors — can mitigate risk, we looked at three projects that died (or nearly did): mfers, the Metroverse, and Friendsies.
Mfers, rising from the ashes
The mfers collection, launched in November 2021, continues to be a unique case study. Although the influential project experienced what appeared to be a sudden death in the summer of 2022, it was eventually resurrected by the very same person who created and then killed it — Sartoshi.
Before mfers, Sartoshi gained a sizeable following by sharing market insights, memes, and general NFT information on Twitter. With mfers, the anonymous artist repurposed the popular "are you winning, son?" meme in a crypto-centric way as commentary on the ups and downs of the NFT market. Sartoshi promised collectors no roadmaps or hidden incentives. Nevertheless, when he left his project in the hands of its collectors, many claimed he had orchestrated a rug pull.
Hitting turbulence
But according to Sartoshi, the truth of the situation was far different. He says that he decided to leave the management of mfers to the community in the spirit of decentralization. To this end, leaving the project in the hands of collectors was all part of Sartoshi's ethos, which primarily drew on the influence of Satoshi Nakamoto. For those who aren't aware, Nakamoto is the pseudonymous person (or persons) who developed Bitcoin before taking their exit and leaving the future of blockchain technology up to its users.
Although the reality of the situation was apparent to many of Sartoshi's followers — as illustrated by the multitude of tweets that predicted Sartoshi's exit — the mfers floor still fell in response to his exit, and the community was divided. In May, the average mfers NFT sold for 2.2 ETH. In June, that number fell to an average of 1.5 ETH. And the community remained divided.
Or at least they were for six months. Then, Sartoshi returned from the dead, receiving a (mostly) warm welcome from his former fans and followers. Since then, he has regained his prominent position as a thought leader in the space and (mostly) put the controversial move behind him.
Key takeaways
On the surface, this situation seems to be an example of a builder realizing the "error of their ways," i.e., upsetting their community and rectifying their path. But on a deeper level, perhaps the event better serves to illustrate the often toxic nature of collector expectations. Although Sartoshi had previously alluded to his exit and clearly communicated his intentions to transition mfers to community ownership, many in his community didn't trust him and demanded he stay. In a blog post announcing his return, Satoshi lamented the fact that his leaving wasn't viewed as a powerful move toward decentralization but was instead met with fear, uncertainty, and doubt (FUD).
The lesson learned here is twofold. On the one hand, the mfers situation illustrated that even in the best of cases, trust is still severely lacking in the NFT space. While it's true that many of Sartoshi's followers understood his exit, many jumped to accusations and labeled him a thief. This fear is understandable in light of the steady stream of scams that continue to impact the NFT community. And to this end, mfers reestablished an already long-held belief in the NFT space — community sentiment is everything.
A force that exists seemingly independent of the intentions of project builders or the unique and creative feats they might achieve, ultimately, it is the sentiment of the NFT community that decides the merit of a project. We need only look toward many of the once-popular NFT projects as an example, as many of them have been taken off the map in the wake of slight missteps.
Metroverse, lost in battle
Centered around an NFT strategy game once billed as being akin to Sim City, Metroverse sold out its initial collection in January 2022. The project raked in around 2,000 ETH ($6.3 million at the time). They also took five percent of royalties from secondary sales, which amounted to around $2 million. Despite all that funding, the project reportedly failed to deliver an experience anywhere near what was initially proposed.
Ultimately, the Metroverse community became dissatisfied with its creators. And on February 23, 2023, the project fell apart.
Hitting turbulence
In the end, the project's downfall wasn't much of a surprise to those who had become invested in Metroverse. Tensions had been growing between the community and the project devs for some time. Arguments had become frequent between the two parties, and finding common ground had started to seem impossible. But why?
The major point of contention stemmed from how Metroverse was handling funds. The project devs raked in an aforementioned $8 million from the genesis collection. To make matters more complex, the devs released three subsequent collections — Metroverse Genesis Mini, Metroverse Blackout, and Metroverse Pass — which generated upwards of 5,700 ETH (around $9 million) in secondary sales volume alone.
A disconnect between the substantial amount of capital raised vs. the direction in which Metroverse was allocating these funds led many to pose questions to developers in the project's Discord server. In short, holders were largely dissatisfied with the lackluster game that had supposedly been in development for over a year, and they had come to wonder where the money was going.
Citing mental health concerns, the devs eventually closed their Discord and announced they would discontinue the project shortly after.
Key takeaways
In contrast to mfers, it's exceptionally unlikely that Metroverse will be able to come back from the brink. Why? Because the success of Metroverse depends on the team delivering on the promised roadmap, i.e., creating an enjoyable game that holders love to play. Sadly, they already tried to build the game, and it went terribly. There is nothing left for them to try.
Thanks to the debacle, the NFT space was yet again reminded that projects that mint out and raise a lot of funds can still fail, even when the dev team seemingly tries to deliver. Nine out of 10 startups will fail. That means that only 10 percent will be successful. This is true in traditional business and in Web3.
So if a project is making big promises that require a lot of expertise — like building a game, for example — it's essential to know that the odds are stacked against it. And be extra careful to do your due diligence on the team and ensure they are trustworthy.
Friendsies, left in limbo
The Friendsies collection, which launched in April 2022, was billed as a set of customizable NFTs that would act as holders' virtual companions. Most notably, the team said that the NFTs would have utility within the interactive metaverse experience being created by FriendsWithYou.
The FriendsWithYou founders, Samuel Borkson and Arturo Sandoval III, were well-regarded and had a long list of achievements behind them — FriendsWithYou art has been exhibited at a host of prestigious museums, was the basis for an animated series produced for Netflix, and more. As a result, the Friendsies project minted out and eventually earned some $5.3 million worth of ETH.
The project subsequently received significant fanfare from a host of media outlets (including us) and became known throughout Web3 as exemplifying the values of empathy, camaraderie, unity, and kindness.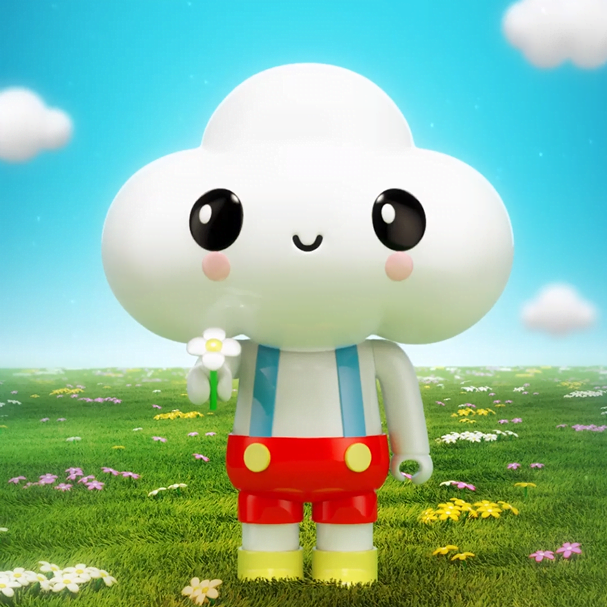 Hitting turbulence
Just a year after the project had gotten underway, FriendsWithYou announced a hiatus and then deleted the Friendsies Twitter account. This abrupt decision deeply concerned many in the NFT community, as the team had promised to reinvest the money into Friendsies. Specifically, they promised a Tomogatchi-like P2E game, a community treasury, and a royalties program. What's more, the team also said they would donate a percentage of the profits to charity.
But it seems they failed to do any of these things, and most of the money is gone — wallet activity reveals that much of the ETH they accumulated was swapped for USDC and taken out of the ecosystem.
The backlash was swift and harsh. FriendsWithYou attempted to assuage the community in a Twitter space, saying that they simply wanted to "pause social media engagement" and were not putting a pause on the project itself. Notably, this directly contradicts what the team previously stated. Ultimately, the artist duo failed to justify their actions and butted heads with the greater NFT community.
Key takeaways
While the Friendsies project has been left nearly in shambles, it's unclear what will come of FriendsWithYou's other ongoing and future Web3 endeavors. Considering the artist duo has maintained a certain level of prominence in the fine art world for over two decades, it's difficult to conclude whether or not their existence in the NFT space has come to a close or if their blockchain journey has simply had a hiccup.
For now, they have been left in limbo — a sort of no man's land between a full-on ousting and a potential comeback.
Undoubtedly, the principles on which they founded Friendsies are now being put to the test. However, in many regards, the team has already failed. Instead of responding to valid questions, they block their community and ban them from Discord.
Whatever the FriendsWithYou team decides to do in the future, all of Web3 will be waiting and watching to hold them to their own standard. Yet, despite the liminal space Friendsies is currently in, there are still lessons to be learned from this fiasco. In fact, there is a palpable throughline that can be drawn between each of the three projects highlighted thus far.
Community reigns supreme
While there is no one secret formula for a successful NFT endeavor, by examining those that have failed and the ones that are able to come back, it's clear that a healthy project is achievable only by pleasing (or, at the very minimum, by placating) a project community.
In the case of both Metroverse and Friendsies, if developers had been more transparent about their plans, left a line of communication open to their holders, and fielded criticism as it arose, perhaps they wouldn't have been subject to controversy in the first place.
Looking at mfers, although some were upset when Sartoshi left, many stood behind him because he was clear about his ethos and values and communicated them to his community regularly.
That said, it is essential to note that trust is a two-way street. Because so many were so harsh and distrustful, it would have been understandable if Sartoshi had decided not to return.
If Web3 is to truly succeed, we must learn from the mistakes of the past to ensure that transparency might prevail and trust can be secured.